Our clients come to Clark, Inc. with a number of problems - big and small. If it's plumbing, electrical, or mechanical, our 24-hour team is ready to come out and help. We offer a full service department with two locations, and technicians are on-call 24 hours a day, seven days a week. Our highly-trained technicians are certified and have the experience and knowledge to tackle any problem they face.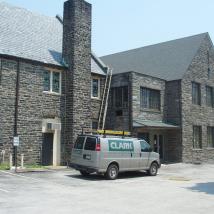 Routine inspections & maintenance.
As is the case with any machine or equipment, routine inspections and preventative maintenance are critical to help reduce the likelihood of a major or costly repair down the road. If left unchecked, a seemingly minor repair can turn into an expensive catastrophe in the future.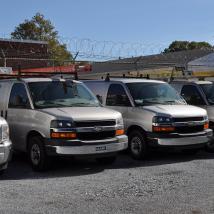 Planned Preventative Maintenance Contract
We offer a Planned Preventative Maintenance Contract that includes scheduled maintenance for each of our customers. A PPM is the best choice you can make to properly maintain the efficiency and lifespan of your equipment, and your technician may:
Check electrical readings
Clean coils
Change belts
Change filters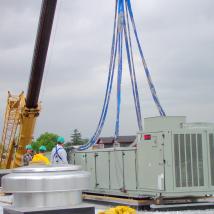 Digital service history & reports
We also offer comprehensive digital service history and service reports. Each of our technicians carries a tablet that features a powerful program to log job tasks, jobsite history, and equipment history. We keep a detailed service history so that we can better understand and service each piece of equipment.
Maintaining the systems that provide you with energy and comfort is critical, and doing so can help to decrease the likelihood that you'll need a technician in the wee hours of the morning. However, if you do happen to find a significant problem with one of your systems, you can rest assured that the 24-hour professionals at Clark, Inc. are just a phone call away.