At Clark, Inc., we take pride in exceeding customer expectations. We are one of Lancaster's premier electrical contractors, specializing in lighting, emergency power, solar power, general electrical applications, and more. We are up-to-date on all new trade technologies, building management protocols, lighting control, LED products, and we ensure high-quality, professional work for all commercial projects.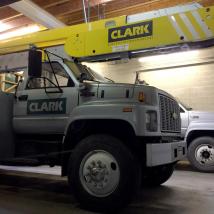 Servicing existing and new electrical equipment
Fire alarm wiring
Electrical troubleshooting
Service panel upgrades
Security camera installation
Safety inspections
Track and recessed accent lighting
Cable and data wiring installation
Carbon monoxide and smoke detectors
Ground and arc fault circuit interrupters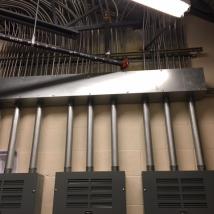 Unique systems, analyses, surveys, and programs.
Along with servicing existing and new equipment, Clark, Inc. offers unique control systems, energy usage analyses, site surveys, and superior training programs. A prompt and efficient service team assures you of a professional solution to your heating, cooling, refrigeration, or electrical service needs in both preventative and emergency situations.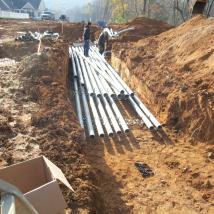 Certified Electricians
The electricians at Clark, Inc. are certified and eager to assist you and your company with all of your electrical needs. Whether you're in need of a routine safety inspection or specific electrical troubleshooting, we are here to help. We enjoy working with building owners from the beginning of a project through its completion. From repairing your outdoor lighting to replacing a breaker or rewiring a few outlets, we offer a number of affordable, professional electrical services such as what's listed here.
Without electricity, our day-to-day lives as well as our businesses would suffer immensely. Here at Clark, Inc., we understand the importance of fast, prompt service, and we treat each customer with fairness and respect. If you're in need of an electrical contractor in Lancaster, contact Clark, Inc. today to learn more about our design, lighting, installation and maintenance services.