As design and building contractors, the professionals at Clark, Inc. can tackle all of your electrical and space-conditioning, fire alarm, communications, and control systems by utilizing the latest in engineering and CAD technology. Our design services include budgeting, estimation, scheduling, drawing preparation, and value engineering, and we provide design and licensed engineering services for all mechanical and electrical projects.
Licensed team of engineers
Our team consists of an in-house, licensed team of engineers who are fully credentialed professionals in their fields. We offer a number of technologies and solutions, including:
BIM incorporation
Color blueprints
3D models and rendering
And more!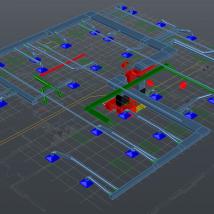 Professional design services
At Clark, Inc., we offer professional design services that incorporate electrical, HVAC, and refrigeration systems for commercial, industrial, and institutional facilities. We can design and install lighting systems, power distribution systems, fire alarm systems, motor control systems, and data and communication systems for a number of applications, including retail outlets, restaurants, office buildings, industrial factories, schools, hospitals, and churches.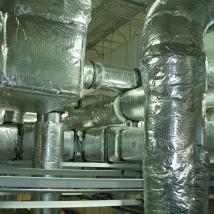 Systems for all types of businesses
Our team of designers and engineers develop a number of systems for all types of businesses - both new and renovated. No project is too big or too small, and our services are insured to guarantee customer satisfaction. To learn more about our comprehensive design services or to speak with a professional about your specific needs, please contact Clark, Inc. today.