Looking for HVAC services in Lancaster, PA? You've come to the right place. Here at Clark, Inc., our heater and air conditioning installation and repair services are conducted by trained and certified professionals. We take pride in being among Lancaster's premier contracting companies, and we treat each job as if it were our own property. In addition to providing comprehensive HVAC services, we also own a sheet metal fabrication shop in which we can manufacturer a number of different sheet metal products, including custom duct fittings, ductwork, hoods, and more.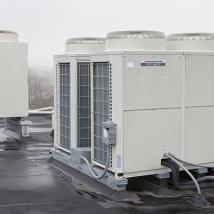 Our services include
Geothermal systems
Heat pumps
Furnaces
AC splits
Variable refrigerant flow systems
Boilers
Chiller systems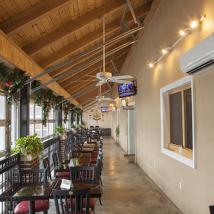 Designing a system that's right for you
As is the case with any major purchase, there's always an internal conflict when choosing between upfront cost and long-term reliability and efficiency - and HVAC is no different. Here at Clark, Inc., we're often asked about upfront cost, life-cost and efficiency, and we firmly believe that the cheapest might not be your best bet, and the most efficient might not be the best option. For this reason, our technicians prefer to work hand-in-hand with our clients to design a system that's right for you and your specific needs. No two facilities are exactly alike, and we have the knowledge and experience to help you make the decision that works best for you.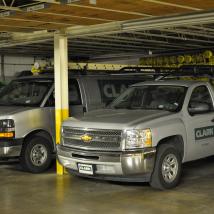 Routine inspection, testing, and cleaning.
In addition to installing HVAC systems, it's also important to routinely inspect, test, and clean your commercial HVAC to preemptively fix any problems that might occur. Although some businesses may hire their own service crews for regular maintenance, in some cases, smaller businesses might not be able to afford these overhead operation costs. If you'd like to learn more about outsourcing your HVAC installation and service needs to a professional, experienced, and caring company, contact Clark, Inc. today.