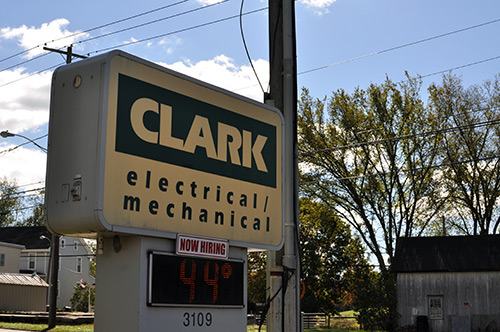 Clark, Incorporated is one of eastern Pennsylvania's premier contracting and facility service companies, providing design, construction, and maintenance services for mechanical and electrical systems in a number of commercial, industrial, and institutional applications. Our diverse team of experienced construction professionals enable us to service a wide range of clients, including office facilities, healthcare facilities, and manufacturing facilities.
The professionals at Clark, Inc. possess a wealth of expertise and knowledge in diverse commercial fields such as electrical, energy, emergency services, heating, ventilating, air conditioning, sheet metal, piping, plumbing, and design. It is our goal to build long-lasting relationships with our customers through a process of design, construction, and maintenance.
Clients continue to choose Clark for many reasons, whether it's the unique design-build relationship we offer, the tradition of quality displayed in our work, or the 85 years of trusted service we've provided Lancaster County.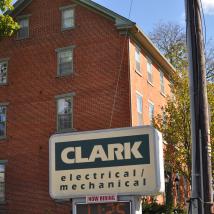 Our Mission & Vision
Our mission:
To be a team dedicated to identifying and fulfilling our customers' needs for quality construction and service.
Our vision:
To create a culture of integrity, mutual respect, openness, and trust, resulting in competitive, innovative, customer-focused performance that will catapult our team into the contract of choice in the commercial and the service markets in which we work.
Awards and Recognitions
Clark, Inc. has received national recognition and boasts awards from Contracting Business, the Air Conditioning Contractors of America (ACCA), and the Associated Builders and Contractors (ABC).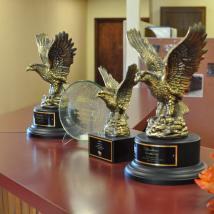 Our History
Since 1973, Clark, Inc. has provided electrical and mechanical design and construction services to the industrial, commercial, and institutional markets. Founded in 1932 by Granville Clark, Clark, Inc. was initially known as Clark Electric. Over the years, the company has grown to become one of the premier mechanical and electrical contractors throughout eastern Pennsylvania.
Our Beliefs and Guiding Principles
Continuity of family leadership, nationally recognized capabilities, and an unparalleled reputation for delivering quality service have created opportunities for Clark, Inc. to build long-term customer relations and create a unique team spirit. Each member of our team is committed to proactively serving our customers, providing a benchmark of excellence in engineering, electrical contracting and and mechanical contracting both now and into the future.
Here at Clark, Inc., we follow several guiding principles:
Honesty and integrity must be at the heart of all of our dealings. Not only is honesty morally right, it shows we appreciate our customers, subcontractors, suppliers, and each other.
People are a valuable, important resource. We provide equal opportunities for everyone. We support personal growth through education, training, and respect for the individual. We believe in and reward high productivity and hard work.
Safety is vital and must never be compromised. We are committed to a safe work environment for all of our employees and customers.
We are dedicated to quality and continuous improvement. Quality is meeting or exceeding the expectations of our customers each and every time. Our leaders are expected to create a working environment that promotes teamwork, openness, trust, and continuous improvement.
We are customer-focused and oriented. We aim to help our customers in any way we can, including determining their needs, sharing and understanding their sense of urgency, and meeting their requirements. We treat each customer as we would like to be treated, and it is our ultimate goal to provide the best service we can.
Contact Us Today
If you're ready to get started on a project or you'd like to learn more about one or more of our services, please don't hesitate to reach out to us. Our professionals are happy to answer any questions you might have and walk you through the process. We are with you every step of the way, and we want you to be comfortable and satisfied with our services.